water testing experts
Science Direct Ltd is an independent analytical laboratory based near Blarney, County Cork. We pride ourselves on our rapid turnaround and reporting of test results, and our attention to our customer needs.
We specialise in water testing for both drinking water and wastewater. Our core business is water testing for private wells to ensure compliance with the drinking water regulations. We do not provide treatment services, but we provide you and your water engineer with a truly independent assessment of your water quality.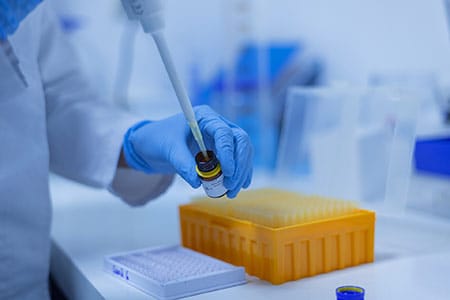 DRINKING WATER TESTING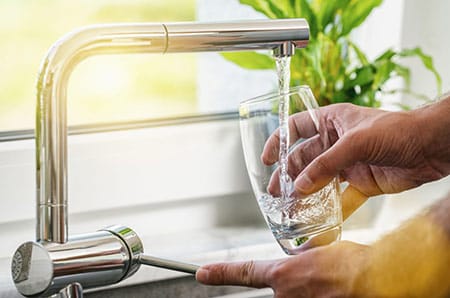 Your drinking water is a vital resource and you should be aware of the quality of this water, particularly if you have your own well or bore hole.
Science Direct Ltd. provides water testing that is designed to meet the demands of householders so that you can be better informed regarding the quality of your drinking water. …
Why Regular Monitoring Matters:
It is not possible to be sure of water quality just by looking at it!
Regularly monitoring the chemical and microbiological quality of your domestic water supply is essential for several reasons:
Health and Safety: Ensuring that your water is free from harmful bacteria and excessive levels of contaminants is crucial for safeguarding your family's health and well-being.
Early Detection: Regular testing allows for the early detection of any water quality issues. Prompt action can prevent potential health hazards and costly repairs in the future.
Peace of Mind: Knowing that your water is safe and clean provides peace of mind, allowing you to go without worrying about water-related health concerns.
It is strongly recommended that if you have your own private supply then you get your drinking water quality checked every year.
If you have a private supply that is used by the public (e.g. if you run a B&B or if you produce foods or drinks for sale), then it is a requirement that you get the water tested at least once per year.
WASTEWATER TESTING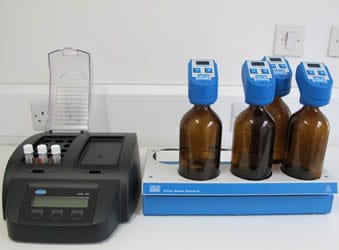 We no longer run wastewater analysis in-house as we now specialise in drinking water testing. However, we can arrange the management of your wastewater requirements, including sample collection and reporting, and preparation of annual reports and the fulfilment of other conditions of your wastewater discharge licence. All laboratory work is undertaken by an accredited subcontract laboratory.
Please phone the office on 021 4384200 for any questions regarding wastewater testing.