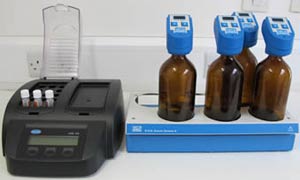 Science Direct Ltd. has a separate wastewater testing laboratory where we can run most standard tests. These include BOD, COD, Total N, Total P, pH, etc.
As with the drinking water, our wastewater testing laboratory is equipped with a wide range of analytical equipment allowing rapid on-site wastewater testing and rapid release of results.
We have experience in the application procedure for wastewater discharge licenses from local authorities and can assist you through all stages of this process.