Planning Permission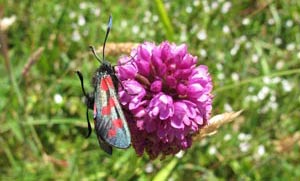 Planning permission applications require habitat mapping for ecological surveys. It is a requirement for some applications that ecology surveys are required before planning permission can be granted. This process frequently requires the use of geographic information systems (GIS) to generate habitat maps.
Ecology Surveys
Our staff also have expertise in a wide range of other ecological surveys and environmental assessments:
Bat surveys of buildings and trees. These are often required prior to tree felling or demolition of old buildings.
Our freshwater ecology survey expertise feeds into aspects of pollution monitoring and control. This includes Q-Ratings for determining river water quality, and wastewater discharge licence applications.
Marine species identification and surveying. Dr Tim Butter has a degree in marine biology and runs training courses in marine identification and recording for both the National Biodiversity Data Centre (NBDC) and for Seasearch Ireland.
Butterfly surveys. From April to September every year, Tim undertakes weekly butterfly surveys for the Irish Butterfly Monitoring Scheme run by the NBDC.